Tailored skipping days and the best skipping ropes
We help individuals, schools and other organisations get the most from the physical and mental health benefits of skipping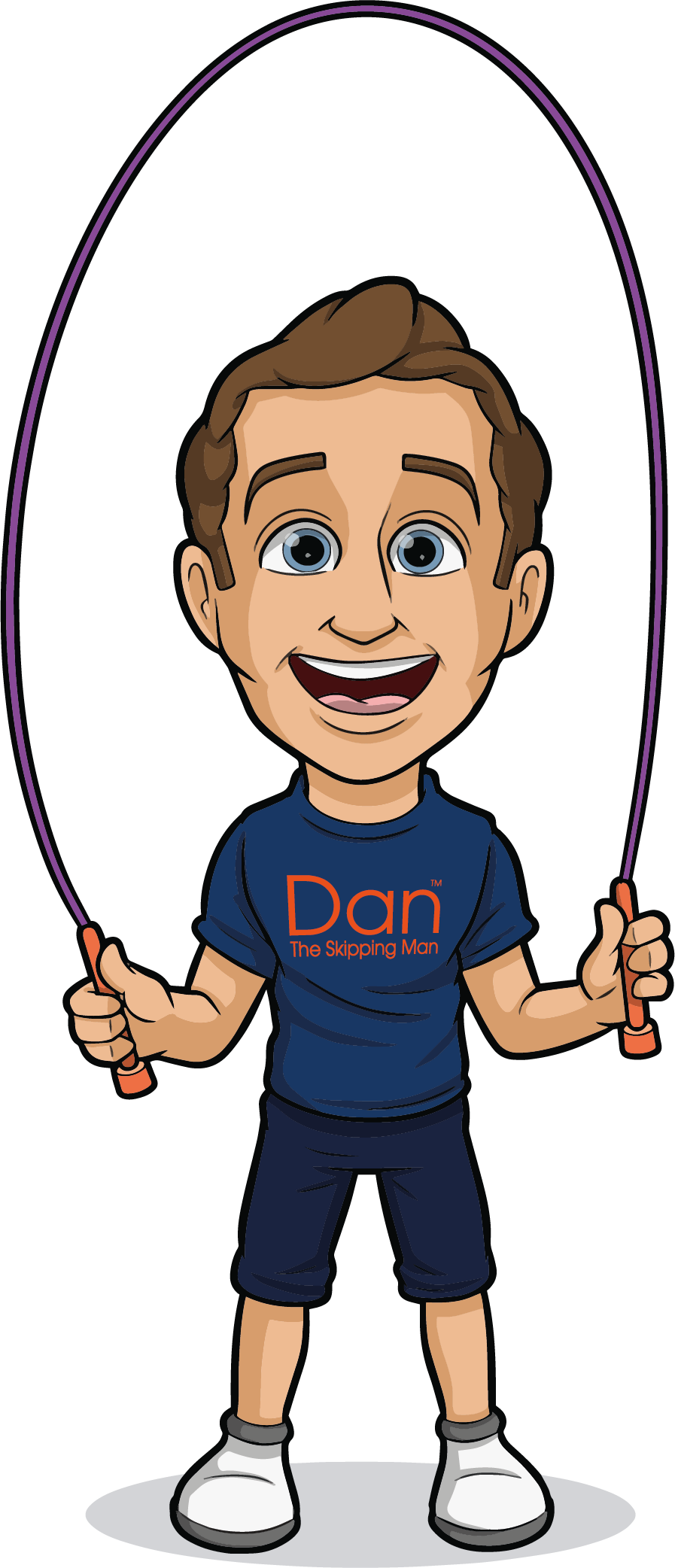 Welcome to Dan the Skipping Man®
We provide tailored skipping days, skipping workshops and high-quality ropes for schools of all shapes and sizes. We're passionate about helping organisations and individuals get the most from our services and products. We know skipping improves physical and mental health and we're obsessive about helping everyone benefit from it. 
With Skip Every Day our new daily skipping initiative, we can help you achieve 60 Active Minutes in our superbly varied way. Just take a look at the video below to find out more and visit our Skip Every Day page for all the details.
Don't just take our word for it
Why should you be skipping?
There are so many benefits. It's incredibly accessible and inclusive, allowing everyone to take part in an activity together. In addition, it helps develop fine and gross motor skills. And our unique tricks develop focus, concentration and speed of thought. But it doesn't just stop there. Because skipping is better than running. If you exercise for just 20 minutes, it burns a third more calories.
Calories burned while running
Calories burned while skipping
In addition, it's better for your body. Here comes the technical bit. Because the average peak force on the tibiofemoral joint (the knee hinge where the femur, tibia, and patella meet) is 30 percent greater in people who run compared to people who skip.
The best British-made ropes
Our ropes are anything but average. Because they are made in the UK to the highest possible standards. So they last for years. Whether you are buying a single rope for your child, or a bulk order for your school, our ropes will provide thousands of hours of enjoyment for children and adults alike.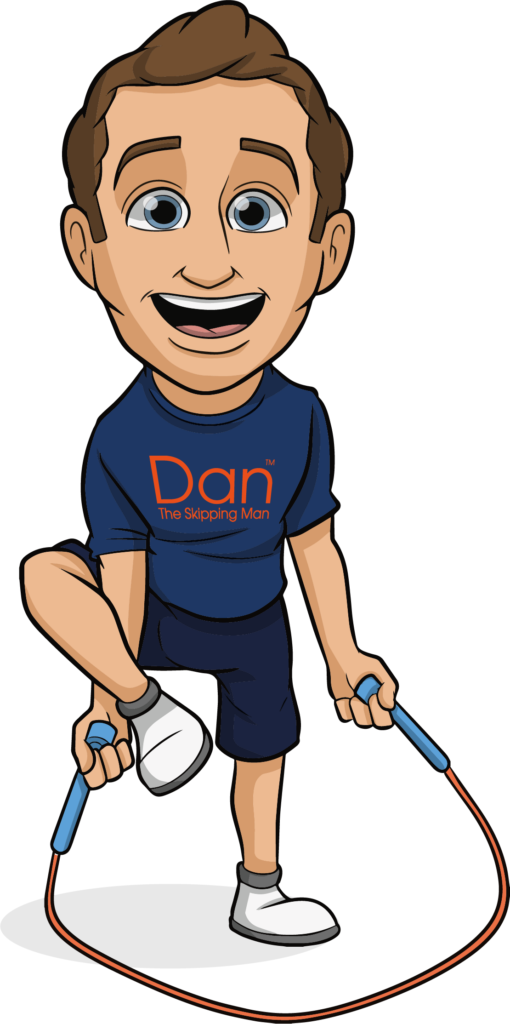 Our Skipping Days and
Skipping Workshops
An experience like no other
We provide tailored days for schools and other organisations. Because we understand that one size very rarely fits all, our service is deeply personalised. We work with you to create the very best experience for your children, ensuring we maximise both your budget and the fun. Taking the time to listen to you and what you want to achieve before creating a package that's designed specifically for you. All our days include numerous workshops for your children, CPD training for your team, a wide range of resources and access to our hugely popular YouTube channel. As well as a spectacular end of day show performed by the children.
Partnerships and collaborations
At Dan the Skipping Man®, we work with a wide range of organisations, such as the many Active and Schools Sports Partnerships, to deliver our skipping concept to their members. We have significant experience in creating packages that deliver skipping across wider programmes of engagement. If you'd like to talk to us about how we can do that for your organisation then we'd love to hear from you. Just get in touch and we can start the conversation. 
Have a look through our articles and blogs. We regularly write on all manner of skipping related subjects, including hints and tips on how to make the most of our ropes and the skipping days we provide.
We are so much more than a business that provides a one-off skipping day (sorry, we thought it was worth repeating). You probably won't be
Read More »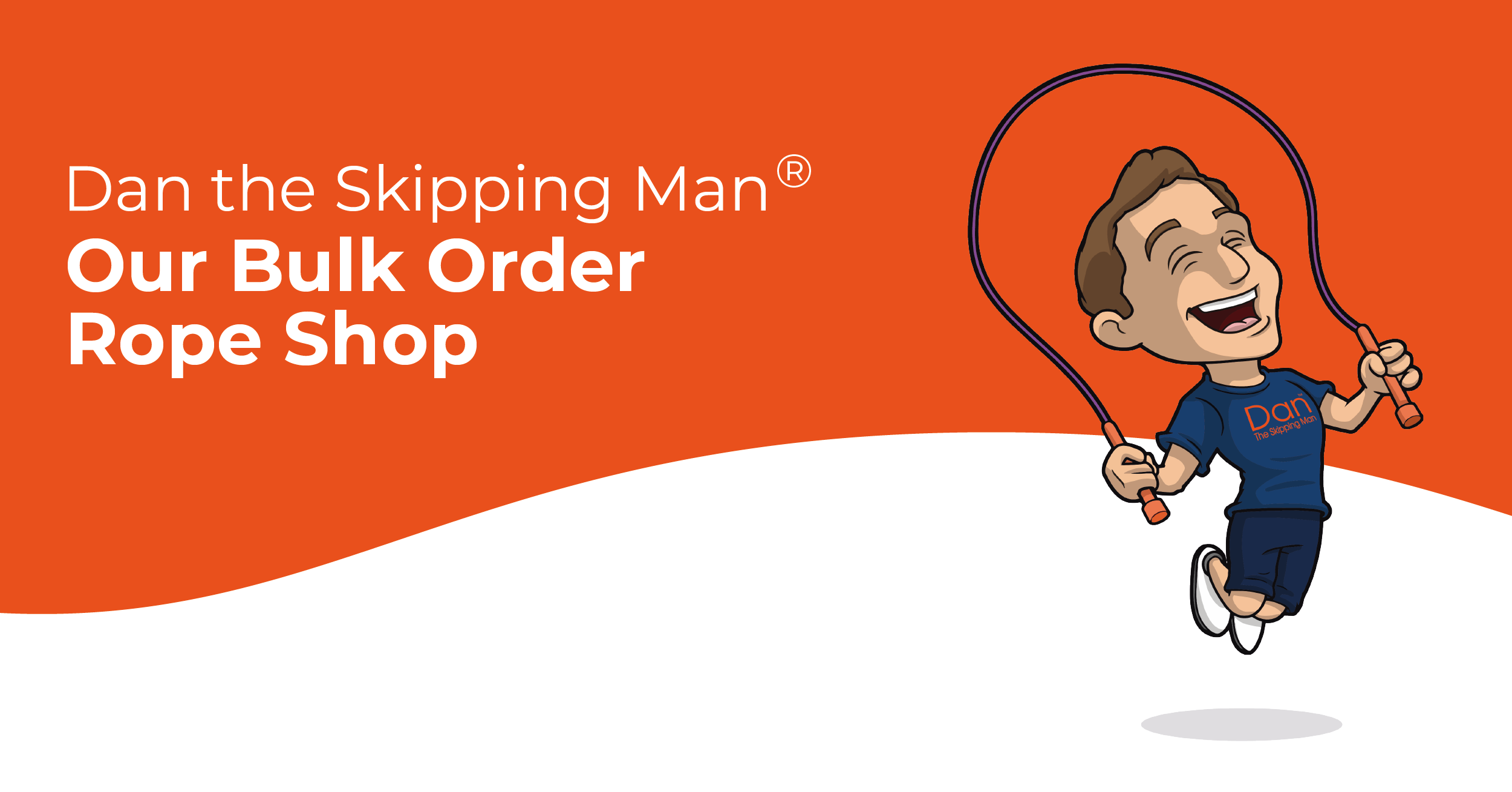 Get amazing discounts and make significant savings on our superb quality skipping ropes. Imagine being able to give children (and staff) one simple tool to
Read More »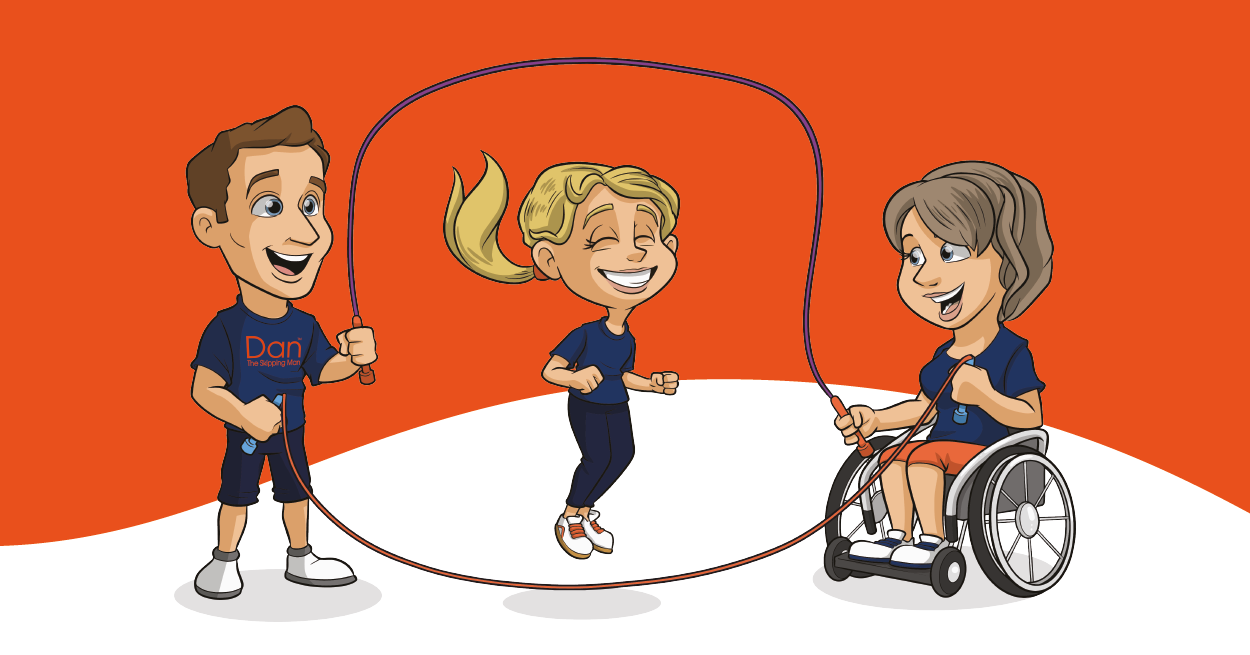 When you hold a DTSM Skipping Day, the observant amongst you may see on our wonderful new banners have a Wheelchair user on them. Now,
Read More »
At Dan the Skipping Man®, our YouTube channel provides a wide range of resources for you to use. Because it's packed with videos, hints and tips and loads of guidance on different activities and tricks you can do. And we regularly update it with new videos.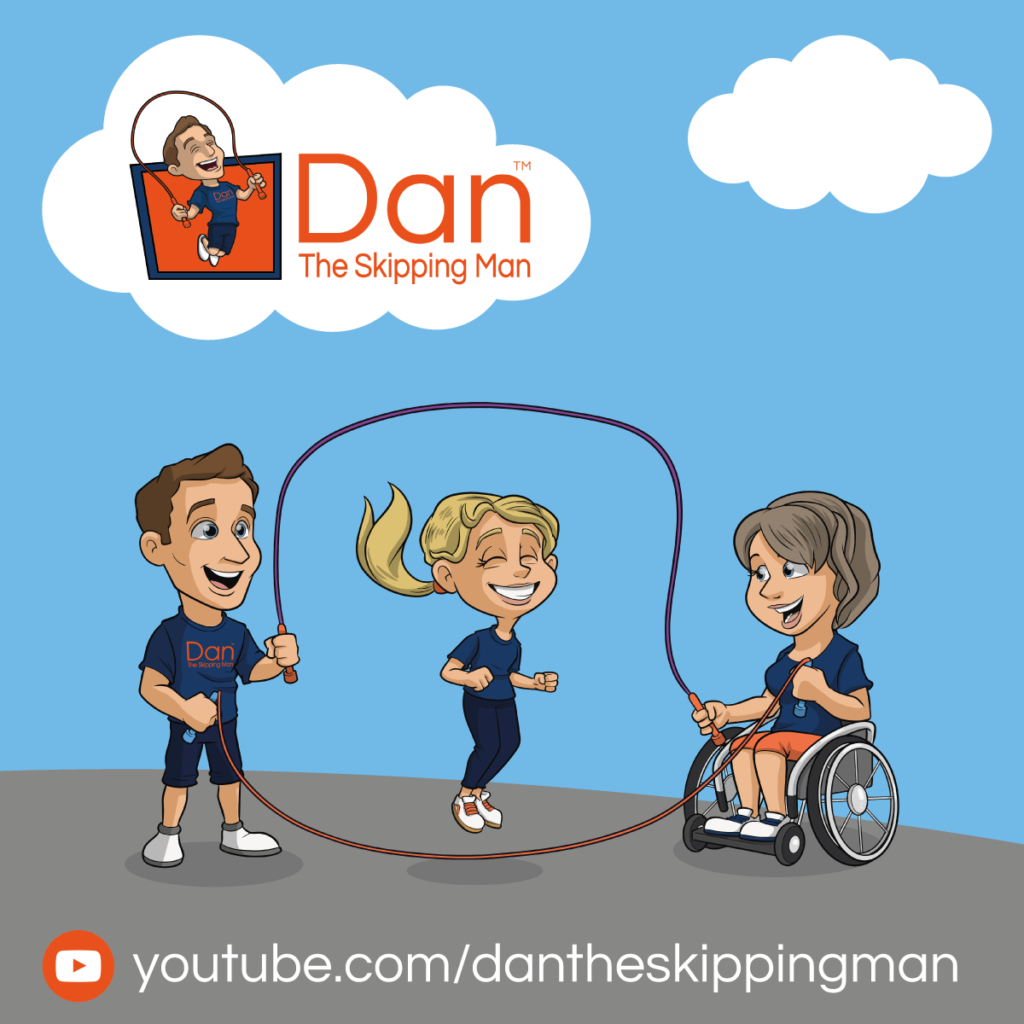 If you'd like to find out more about any of our products or services then we'd love to hear from you. Just give us a call, ping us an email or fill out the contact form. 
We always try and respond within 24 hours. Please do keep an eye on your inbox and (sadly) junk box too. Try as we might, sometimes our emails go to junk. Please check and add us to safe send lists.