Fully inclusive and tailored school skipping days
No matter what your budget is, we can help you make the most of it with our wide range of school skipping day options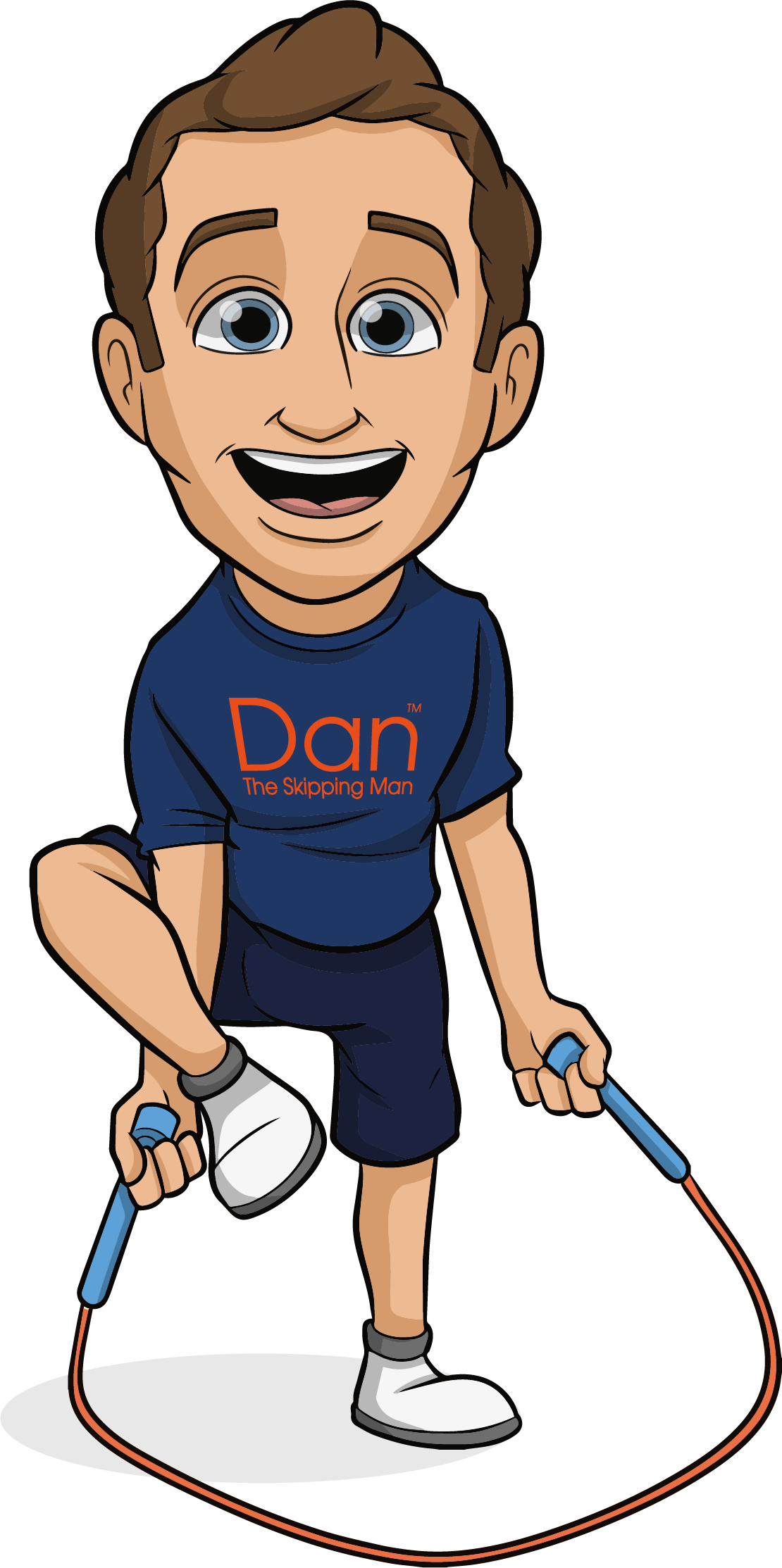 Dan the Skipping Man® School Skipping Days
We provide tailored DTSM skipping days for schools and other organisations. Because we understand that one size very rarely fits all, our service is deeply personalised. The team work with you to create the very best experience for your children, ensuring we maximise both your budget and the fun. And we take the time to listen to you and what you want to achieve before creating a package that's designed specifically for you. All our days include numerous sessions for your children, CPD training for your team, a wide range of resources and access to our hugely popular YouTube channel. As well as a spectacular end of day Skipping Show performed by the children.
Our standard school skipping day packages
In order to show you what we can offer we do have a range of standard packages. However, we are a business that prides itself on working with our clients to create an experience that is perfectly tailored to you. So, if you don't see exactly what you need, just get in touch and we can work with you to create something that fits you perfectly.
That also includes flexibility on our overall time. So, if you're a smaller school we can offer you a half-day workshop. Equally, if you're a large school we can provide our Skipping Days over a number of days or provide you with multiple coaches. Just get in touch to discuss what you need and we would be delighted to work with you to create the perfect approach for you. 
Everyone skipping, nobody sharing
Our pupil mentoring programme
We also offer something extra special, in order to get your older children inspiring the younger ones. A half-day option where a Team Dan the Skipping Man® coach will deliver a session to 15 older children.
The aim is to enhance their ability to deliver our concepts and skills to the younger years and to act as skipping mentors in the school playground.
This includes how to skip, short ropes skills, pairs skipping, long rope and Double Dutch. A free Dan the Skipping Man® Show is also included.
Skipping packages for schools who don't need a skipping day
At Dan the Skipping Man we understand that sometimes budgets simply don't stretch to providing full skipping days. So, we also offer two packages that help schools make the most of our high-quality ropes and resources.
The Ropes to Pupils™ package
The Ropes to School™ package
Don't just take our word for it
Partnerships and collaborations
At Dan the Skipping Man®, we work with a wide range of large organisations to deliver our skipping concept to their members. We have significant experience in creating packages that deliver skipping across wider programmes of engagement. If you'd like to talk to us about how we can do that for your organisation then we'd love to hear from you. Just get in touch and we can start the conversation. 
Carrington Juniors School
And read on for our most popular return visit programme
We provide regular school skipping days for a large number of the schools we work with. Because these help you make the very most of your ropes, as well as always improving the physical and mental health of your children. These follow up days tend to work in the same way, but we replace the initial Mid-Day Supervisor training with other training options. These include our Teacher Team Building Training. This session is designed to develop the expertise of teachers who may be leading skipping as part of PE lessons. We go into detail on the skills and tricks, with a view to simplifying the delivery so that everyone can teach skipping in the best way.
Book a School Skipping Day
If you'd like to find out more or you're ready to book a skipping day you can get in touch or fill in our booking form by clicking the link below.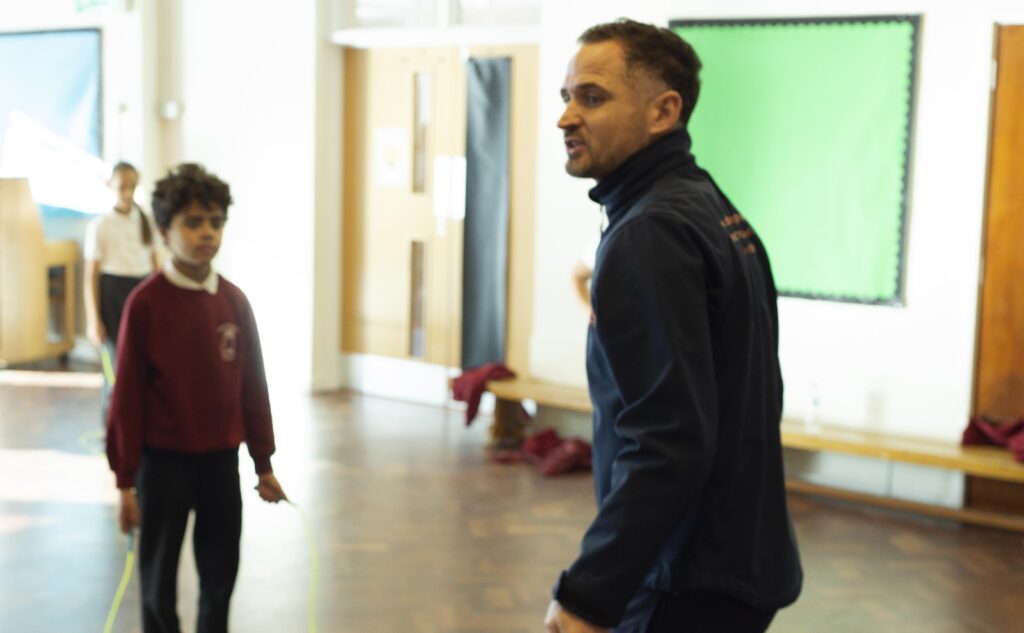 Have a look through our articles and blogs. We regularly write on all manner of skipping related subjects, including hints and tips on how to make the most of our ropes and the skipping days we provide.
We are so much more than a business that provides a one-off skipping day (sorry, we thought it was worth repeating). You probably won't be
Read More »